Choose a Job Category
Bay Cove has five divisions and multiple job categories. To search for a position in a specific division or a position with a specific Category select from the agency divisions listed below or use the Search form to further narrow your search.
| | |
| --- | --- |
| | Our Early Intervention program is looking for Physical Therapists, Occupational Therapists, Speech Language Pathologists, MSWs & LMHCs, and Infant Toddler Teachers |
| | Bay Cove's mental health division is hiring Clinicians (LICSW), Clubhouse Workers, Employment Supervisors, Housing Support Workers, Mental Health Residential Counselors and Nurse Consultants |
| | Our Developmental Disabilities Division has openings for Program Directors, Residential Counselors (day, evening and overnight shifts), Supported Housing Specialists and Nurses |
| | If you enjoy working with elders, there are openings for Part-Time nurses and Per Diem Program Assistants at Kit Clark |
| | Bay Cove's Addiction Services is seeking a Nurse Practioner/Nurse Manager, Addiction Services Case Managers and Per Diem Attendants |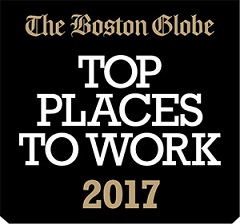 Career Opportunities
at Bay Cove Human Services
The strength of our services relies on the talents and expertise of our staff. Although we are a large organization, we recognize that effective care depends upon each individual staff member having a positive therapeutic relationship with a small number of individual clients. Every one of our employees is vital to this process.
We take special care in selecting employees who have a genuine dedication to our mission, the ability to work independently, and a willingness to cooperate with other team members. We value an applicant's interpersonal skills, emotional maturity and positive work attitude as much as formal education or work experience. The ideal applicant possesses all of these qualifications, but we will often hire persons who are just starting out in a human service career if they have natural ability.
Bay Cove provides exemplary staff training and professional development opportunities, understanding that ongoing learning is essential to quality improvement. Our organization's leadership makes use of a participatory management style that includes input from staff throughout the agency and fosters an affirmative work environment where open communication, honesty, professionalism, teamwork and integrity are key.
Bay Cove
HR Department
66 Canal Street
Boston, MA 02114
Phone: 617-371-3000
Email to recruiter@baycove.org